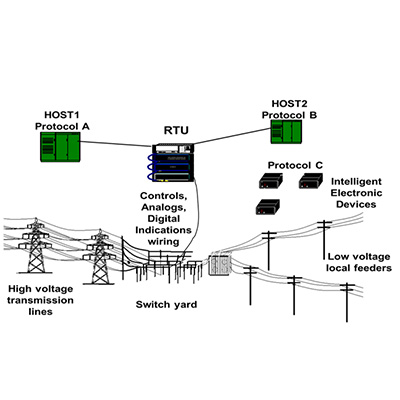 Offering total solutions with core competence in Electrical, Instrumentation and Control systems.Design, Supply , Testing & Commissioning of following systems ,
SCADA System
SOER Systems
Gateway and Data
PLC & DCS Systems
VFD Systems
Automation system racking and stacking
Distribution Automation Systems
Real Time Systems Visualization Graphics Development
Tailor made Automation solutions as per client requirement.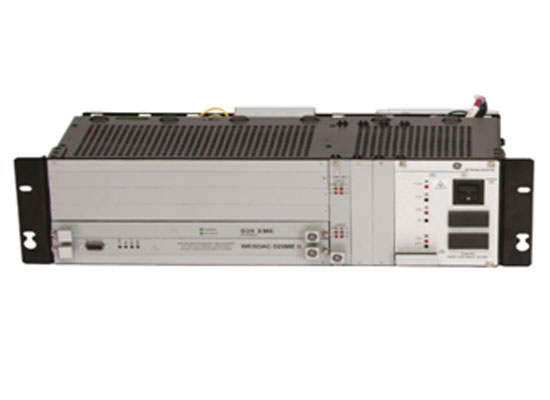 D20 & D200 line of products from GE are intelligent, industrial grade control devices targeted for automation and control of electrical substations
Designed and hardened to operate in the harsh industrial environment.
Supports up to 15000 SOE points, Millisecond Time Stamping, Direct Communication with Protection Relays, Advanced Diagnostic Capabilities
GE's Multilin™ D400 is a secure, substation-hardened gateway that collects metering, status, event, and fault report data from serial or LAN based Intelligent substation devices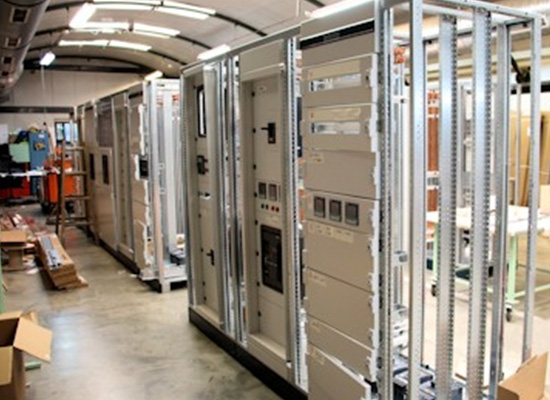 We will take system Noble parts from respective OEM and carry rest of activities i.e Design ( if required), Procurement of  third party items like Cabinet , Power Supplies , MCB's TB's , Aux Relays , Cables etc , Assembly & Configuration of the of the systems , Internal testing of the panels and Delivery to client location.
Our System Integration activities cover following systems,
RTCC -Remote Tap Changer Control Panel
LVCC – Low Voltage Control Cubicle
LCC – Local Control cubicle
Marshalling panel
AC & DC Distribution Panels
MCC- Motor control cubicle
PCC – Power Control Cubicle
Automatic Power factor Panel
Soft Starter panel & Starter Panel
VFD Panel
DDC Panel – Direct Digital Control
Manufacture of LV and MV Switchgear , Capacitor Banks & Harmonic Filters.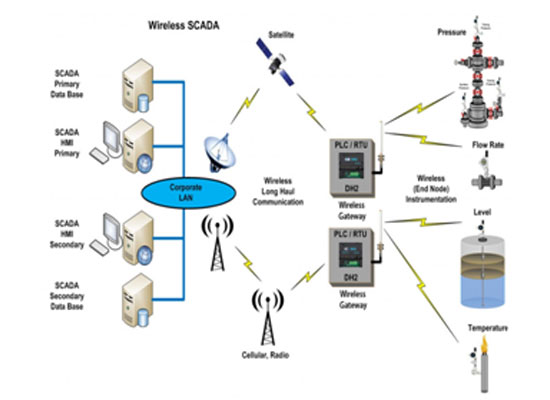 Energy Management Systems (EMS)
Energy Management- Continuous Improvement of energy efficiency.
Monitor and measure processes: collection of measurement data
Analysis by the different departments concerned: production, maintenance, accounting, site management, etc.
Take actions to continually improve energy performance…etc.
Energy Management System (EMS), Power Monitoring system & Fault Analysis, Transformer Monitoring, Battery Monitoring, Remote Operation through Hmi, desktop, web & mobile environment, cloud Solution, advanced reporting & analysing, realtime visualisation and monitoring, alarm and event management.
Identify energy flaws Discover your hidden energy potentials
Evaluate saving potentials Consider live cycle Costs of your investments
Realize efficiency measures improve your machines and processes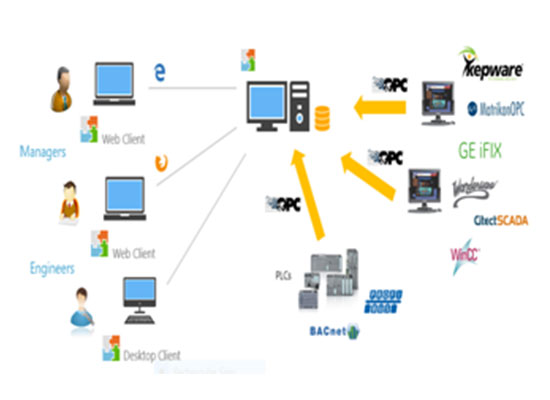 HMI enables real-time collection and display of electrical & Instruments infrastructure information, secure operator supervisory control, and efficient management of energy delivery, all using standards-based communications.
HMI connects and communicates with energy management and other I/O devices in your facility, bringing together display, control and reporting functions under one easy-to-use interface, providing a dynamic window into your electrical network.
HMI consolidates data from substation electrical assets and presents it as interactive information via secure clients and mobile applications.
Essential Electrical Distribution Management Features
Real-time data communication, database management, real-time dynamic data display
Secure operator supervisory control
Alarm, event, sequence of events
Historical data collection with real-time and historical trending
User-based security
Online configuration