5 Years Automation Service Contract with N.G/SEC
Client : National Grid SA
Grid Maintenance Sector
SCADA-EAST Division
Brief Scope is as follows,
Replacement, Integration, Testing & Commissioning of following existing Systems in the live Substation- Network- Voltage Level is from 132kv to 380 KV Substations
SCADA RTU
SOER System
DSM System
SEC Approved make of Automation Systems involved in this scope of work which are GE , ABB, Microsol, Telegyr (L&G) and Digsilent systems
Key Activities carried in this scope of work is as follows,
Arrangement of existing setup to accommodate in the New systems
Identifying & Marking the Existing I/O Signals,
Installation of New Systems in the available space
Removal and Re-termination of existing I/O Signals without effecting the substation equipment.
Commissioning New system with SCADA Master Station without effecting Master station database
As on date ABB, GE , Microsol and Digsilent make of Systems are installed & Commissioned in Various 132/380 KV Substations of SEC Eastern region.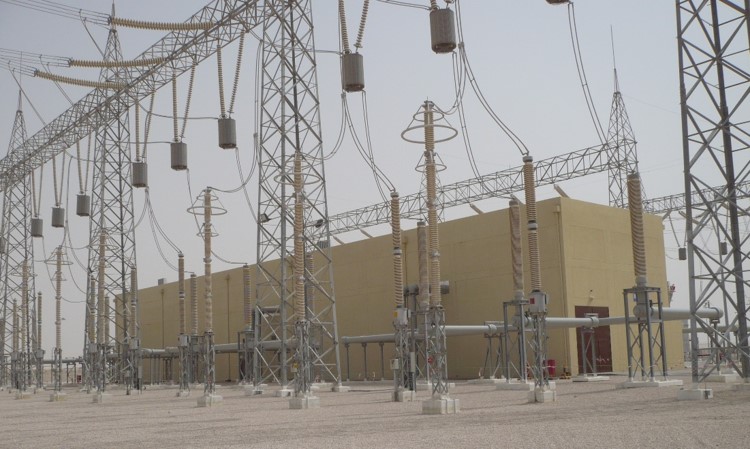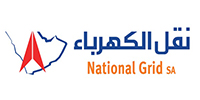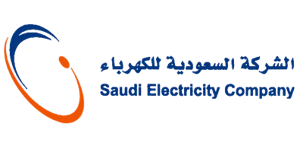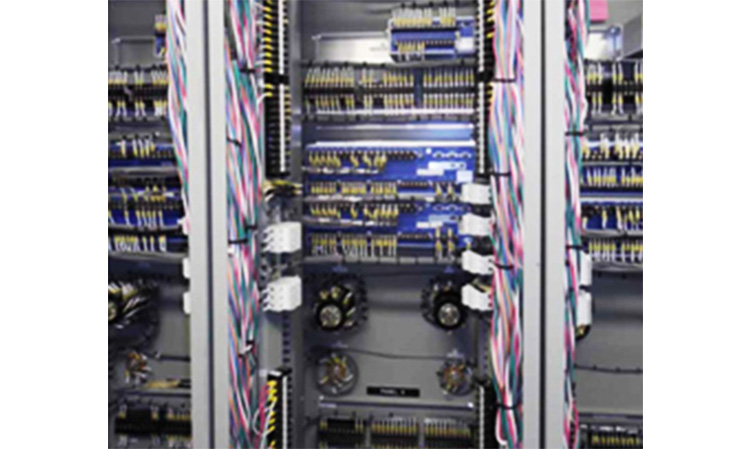 DSM SYSTEM - TESLA 4000 Power System Monitor & Recorder
N.G /SEC Transmission Network is having major challenge to reliably accommodate increasing amounts of non dispatchable resources while maintaining operational efficiency and system-wide cost. To enhance the Network reliability SEC decided to install a DSM ( Dynamic System Monitor) system in their HV (115 & 380KV) Network for Power System Analysis.
Trinergy has been offering Tesla 4000 DSM system for ERL Phase Power Technologies –Canada to address mentioned requirements.
TESLA 4000 Multi-timeframe Power System Monitor and Recorder measures and improves system reliability by:
Identifying and monitoring power system performance.
Verifying and correcting protection and control system deficiencies.
Monitoring individual equipment performance.
Trinergy take care complete scope of work from Engineering Design to the Testing & Commissioning and Master station Integration. As on date, Trinergy supplied DSM systems for the following Substations,
S/S # 8210, 8251, 8308, 8719 , 8910, 8938 , 8835, 8929 HAIL , GHAZALA-2 and SAKAKA-D .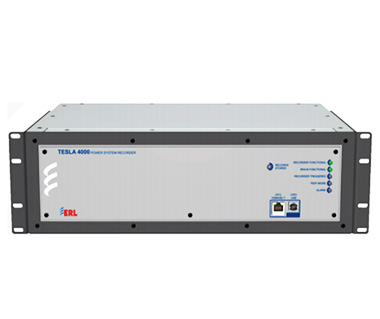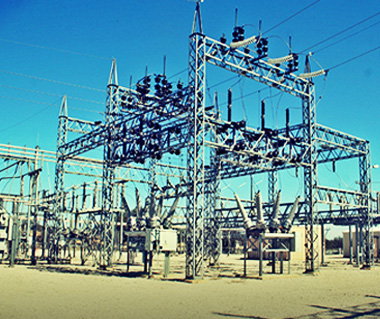 SCADA Special Services
ABQAIQ Plant
Saudi Aramco KSA
Client: Saudi Aramco (EPC)
RTU Communication is freezing with Dahran SCADA Master station and plant data is not reporting until RTU power resets. This issues was there for a period of 2 yrs,
Trinergy analyses all the communication between RTU, DCS, IED's Meters etc and identified that there is a Communication Design issue between DCS and RTU data exchange.
Proposed minor modification on the Design and implemented the solution and the issue was resolved .
History & Resolution:
The reason for this issue is DCS Inputs ( DI points) are driven by RTU as a Control points to update Sub#50 data in the DCS systems.
Issue was resolved by establishing Separate Communication links between DPU to RTU for Master and Slave communication as shown in below drawing,
In One Link, RTU will act as a Master to DPU and will collect DPU data (Sub-90) to send to SCADA Master station ( Dhahran).
In the 2nd Link, RTU will act as a Slave and will respond to DPU requests to send the data ( SUB #50 –Two RTU's data) DPU.
• After implementing the mentioned solution RTU is not freeze for the last 2 years period.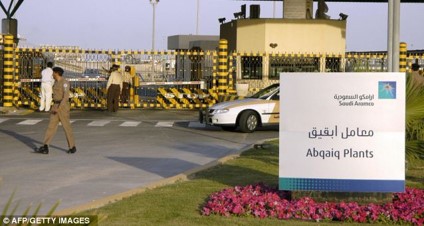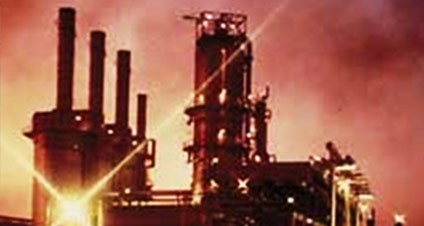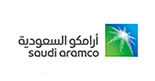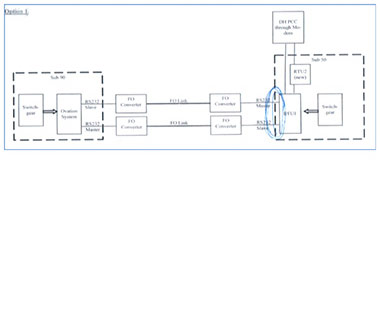 Automation - Upgradation Services
Client : SIEMENS / Aluminium Bahrain (ALBA)
As part of Line -6 expansion scope, Siemens build new 220kv and 33KV Substation in ALBA premises to enhance Electrical Network . All the existing substations Electrical Network has enhanced with the mentioned changes. To accommodate these changes all existing Automation systems were upgraded and Integrated into the New OSII SCADA System.
Complete Automation Upgradation scope for all the existing stations was carried by Trinergy Technologies in additional to the New SCADA Master station Installation works.
Following works were carried by Trinergy under this scope
Design, Manufacturing, Installation, Testing & Commissioning of GE D20 RTU & SCADA LV Pannels.
Integration of existing RTU's & BCU's with New OSII SCADA Master, without disturbing existing GE SCADA Master.
Integration of Switch House-6 two new Rectiformer bays BCU's with SCS SCADA & new SCADA Master, Testing & commissioning.
Installation, Testing, commissioning of Remote work stations.
Installation, Testing & Commissioning of Weather Station.
Installation of Ethernet switches in Ring Bus Network and Communication Establishment with SCS SCADA & OSI SCADA Master.
Establishment of Time Synchronization to all the Remote substation systems.
Installation of SCADA Master station and establishment of Remote work stations.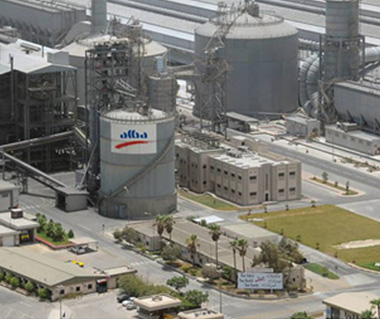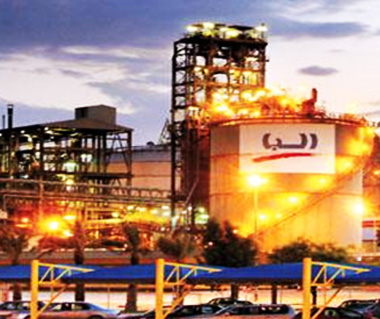 Oman Electricity & Transmission Company (OETC)
GE Signed a contract with OETC in Oman: JBBA 132/33/11kV for Integrated substation control system (ISCS). This was the first project to include SCS and Protection from GE, consisting of refurbishment of 132kV station in a brown field environment. Trinergy carried Complete ISCS site activities on behalf of GE for said project and got an appreciation from GE for Quality of works performed.
• Trinergy carried Design engineering, installation supervision, T&C and SAT for mentioned project.
The main challenge was that we needed to design a method to replace an existing SCS with a new one, in a series of successive partial shutdowns of the station, in order to maintain the continuity in the supply in the whole Sharqiya region, south of Oman.
Deliverables:
• Establishment of Communication and Integration with the SCS of the GE and third party protection relays (32 nos.)
• Integration of the new system with 33&11kV D25's old BCU's, which were not changed
• Integration of the entire Substation with GE D200 Gateway without effecting existing database,
• Integration, Testing & Commissioning of New SCS system with OETC SCADA Master staion
• Replacement of the HMI hardware and software with new PowerLink Advantage HMI, based on the DNP3.0 communication protocol (same as existing)
• Replacement of 12 nos. D25 BCU's in 132kV station and 33kV Trafo incomers
• Replacement of LAN switches, fiber optic, installation of a new GPS
• Integration of the new system with 33&11kV D25's old BCU's, which were not changed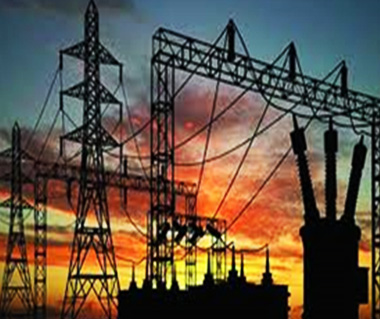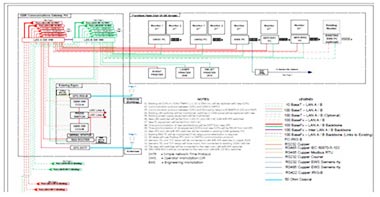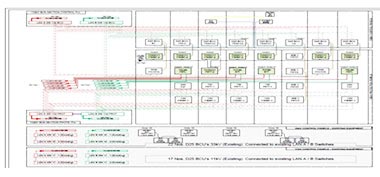 Substation - SANG Substation
Saudi Electricity Company KSA
Client : SIEMENS, KSA
End User: Saudi Electricity Company
SANG Substation Retrofit activities which includes installation of New CT, existing power Cables relocating to New Switchgear Panel, Termination, Connection of Power Cables.
Maintenance, Testing & Commissioning of Incomer, Outgoing & Capacitor Bank Switchgear feeders.
13.8kV Switchgear Scheme checking & Modification of protection circuits as per the SEC requirements.
Operation & Functional Check of Switchgears.
Testing & Commissioning of CB's, CT's, VT's,.
Protection Relay (7SJ601,7SJ611,C70,SEL487V)
Mounting New CTs. In the existing panel as per SEC requirements.
13.8kV Cables relocating to the new switchgear feeder.
13.8kV Cables Pulling, Jointing, Splicing & Termination.
HV Testing & Commissioning of 13.8kV cables.
Maintenance of 13.8kv Capacitor Bank – 1 & 2.
Mentioned works are performed on the Live substation and job is completed a week ahead of the actual planned schedule.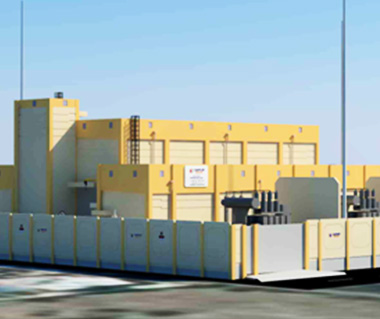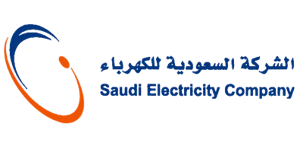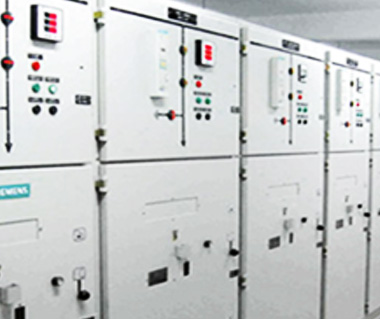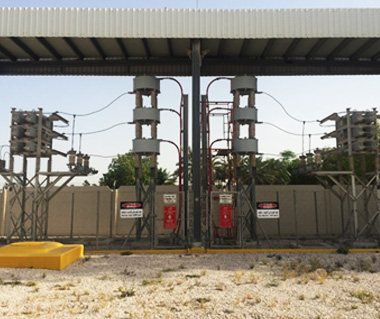 TRINERGY PROJECT REFERENCE LIST
TRINERGY TECHNOLOGIES SA – PROJECT REFERENCE LIST – ONGOING

S. No

Customer

Enduser

Contract No. / Job Order No.

Project Description

Status

1

LTSA

SEC

4400006864

Design, Supply, Installation , Testing & Commissioning of DSM Systems @ 4 S/S's (Ghazala / Al Azim / Hail South / Rafha-2c) Design, Supply, Installation , Testing & Commissioning of DSM Systems @ 4 S/S's (Ghazala / Al Azim / Hail South / Rafha-2c)

Ongoing

2

SIEMENS

SEC

4510286993

Extension/Modification of SCADA RTU @ 132kV Jizan North- ABB 560 RTU Extension/Modification of SCADA RTU @ 132kV Jizan North- ABB 560 RTU

Ongoing

3

ALBA

ALBA

S/45236253

Supply of Interface Services @ SH3A SS SEPAM to D20 RTU16, ALBA-BahrainSupply of Interface Services @ SH3A SS SEPAM to D20 RTU16, ALBA-Bahrain

Ongoing

4

LTSA

SWCC

L&T NO. 5530001718/19/20

SUPPLY OF PDMS SYSTEM FOR SWRO-JUBAIL A/C SWCC.

Ongoing

5

LTSA

SEC

4000060409

Supply of Security System (CCTV, Access Control, Physical Security, IDS, Fence & Sun Shade) @ Marjan 380kV BSP S/SSupply of Security System (CCTV, Access Control, Physical Security, IDS, Fence & Sun Shade) @ Marjan 380kV BSP S/S

Ongoing

6

GE

SEC

4400011922

Suplly of RTU & SOER systems- Replacement of SOER system @ Jubail 380kV and RTU & SOER Expansion @ Jubail South West & NIGC.

Ongoing

7

AL BABTAIN

SEC

4400010521

CONSTRUCTION OF NEW ABQAIQ CENTRAL 230/115/69kV BSP AND DIVERSION OF 230kV AND 115kV OHTLs – Design, Configuration, Testing & Commissioning of RTU, SOER & DSM systems at Main S/S & Remote S/S'sCONSTRUCTION OF NEW ABQAIQ CENTRAL 230/115/69kV BSP AND DIVERSION OF 230kV AND 115kV OHTLs – Design, Configuration, Testing & Commissioning of RTU, SOER & DSM systems at Main S/S & Remote S/S's

Ongoing

8

SAIPEM

ARAMCO

CONTRACT NO. 1313545

Supply of Site Services for 115KV Cable Sheath Testing – KHURAIS Project

Ongoing

9

GE/NCC

SEC

4400012783

SUPPLY OF 3 SOER SYSTEMS & RTU/SOER EXPANSIONS – MARJAN PROJEC

Ongoing

10

GE

SEC

4400006631

SUPPLY OF INSTALLATION SUPERVISION SERVICES FOR QUALITROL MAKE DSM/TFR/FL SYSTEMS @ KHAMIS MUSHAYAT HOUSING 380/132/13.8kV BSP

Ongoing

11

KEC

SEC

4400007090 /
1-1433055.014400007090 /
1-1433055.01

CONSTRUCTION OF SUPPORT INDUSTRIES 115/33KV S/S IN HASA REGION – Design, Configuration, Testing & Commissioning of RTU, SOER systems at Aindar S/S

Ongoing

12

GE

SEC

GE-Ref-4500953493

Design, Configuration, Testing & Commissioning of RTU systems at 5 S/S's

Ongoing

13

L&T

SEC

4400008365

CONSTRUCTION OF SAKAKA-D 132/13.8kV SUBSTATION, & EXTENSION OF 132kV GIS & 13.8kV SG AT SAKAKA-C SUBSTATION IN Al JOUF AREA – Design, Configuration, Testing & Comm. of RTU & SOER systems at SAKAKA-C

Ongoing

14

L&T

SEC

4400006862 4400006863 4400006865

Remote End Modifications of Existing SCADA RTU's which includes – Design, Configuration, Testing & Commissioning works at S/S'S 8916, 8917, 8918 & AL JOUF

Ongoing

15

L&T

SEC

4400006687 4400006688

Remote End Modifications of Existing SCADA RTU's which includes – Design, Configuration, Testing & Commissioning works at S/S's 9008, 8136, 8119, 8099 & 8028

Ongoing

16

NCC

SEC-EOA

4400010851

SUPPLY OF DSM @ HARADH 380/230KV & SCADA & SOE EXPANSION @ HAWIYAH 380KV.

Ongoing

17

TAQQAT

SEC

1-1443019

Design, Supply, Installation , Testing & Commissioning of GE RTU & SOER System @ NEW ZALLUM VILLAGE & EXPANSION of MARKAZALLUM S/S'S.

Ongoing

18

XERVON

SEC

M3070/001

Upgradation of Transmission Lines Protection Relays in Jubail Remote Area Network – Design, Supply, Installation, Testing & Commissioning of RTU & SOER Expansions @ various 5 S/S's

Ongoing

19

L&T

SEC

4400008365

CONSTRUCTION OF SAKAKA-D 132/13.8kV SUBSTATION & EXTENSION OF 132kV GIS –
Design, Supply, Installation, Testing & Commissioning of DSM System @ Sakaka-D

Ongoing

20

L&T

SEC

4400007215

CONSTRUCTION OF UNAYZAH HOUSING PROJECT 132/13.8KV SUBSTATION # 8835 – Design, Supply, Installation, Testing & Commissioning of DSM System @ Unayzah

Ongoing

21

AL BABTAIN

SEC-EOA

4400011439

SCADA RTU & SOER EXPANSIONS 9009 ABB RTU & KHURAIS 380KV GE RTU – CONSTRUCTION OF NEW AL-REMAL BSP # 9046 380/132/13.8KV

Ongoing

22

TRISTAR

SEC

4400004489

Construction of 380kV Al Samir BSP – Jeddah Project – Remote End Modifications of Existing SCADA RTU's & SOER Systems which includes – Design, Configuration, Testing & Commissioning works at various 110 kV & 380kV substations of SEC-West

Ongoing

23

ERE

SEC-COA

4400004830

Design, Supply, Installation, Testing & Commissioning of SCADA RTU Expansion at S/S's 7034 & 7059

Ongoing

24

ERE

SEC-COA

4400004746

Design, Supply, Installation, Testing & Commissioning of SCADA RTU Expansion at S/S's 7022, 7110 & 7151

Ongoing

25

ERE

SEC-COA

4400004002

Design, Supply, Installation, Testing & Commissioning of SCADA RTU Expansion at S/S's 7037, 7053 & 7345

Ongoing
TRINERGY TECHNOLOGIES SA – PROJECT REFERENCE LIST – COMPLETED

S. No

Customer

Enduser

Contract No. / Job Order No.

Project Description

Status

1

NATIONAL GRID SA

NATIONAL GRID SA

4400007673

SCADA Equipment Service Contract for Various Substations in EOA – Replacement of SCADA equipments like RTU, SOER & DSM in various S/S's

Completed

2

SEC

SEC

SEC PO#4500315545

SUPPLY OF MASTER STATION MODEMS & INSTALLATION WORKS

Completed

3

ABB

SEC-EOA

31133022/00

Upgradation of Bus Bar and Line protection in DOA – Phase II- SUPPLY OF GE SCADA RTU & SOER Expansions @ DAMMAM PP, GHUNAN, IBN KHAODOUN, KHOBAR BSP & THUQBAH

Completed

4

SIEMENS

ALBA

L6-82713

ALBA Line 6 Expansion, Power Distribution System Project – Design, Supply, Installation, Testing & Commissioning of GE LOCAL RTU, RTU1 Exp, SH6 & SH8 Exp., SPARE D20 RTU, SPARE D200 RTU & SPARE D25 BCU @ ALBA, Bahrain.

Completed

5

ALSTOM

SEC-WOA

440000313

EXTENTION OF 110/13.8KV AL-NAGA SUBSTATION -MADINA –Design , FAT and Commissioning Services of GE D200 SCADA RTU @ AL NAGA S/S.

Completed

6

ALSTOM

SEC-EOA

4400003137

Design, Supply, Installation, Testing & Commissioning of SCADA RTU & SOER Expansion @ Manifa

Completed

7

L&T

SEC

4400006687 4400006688 4400006689 4400006750

Design, Supply, Installation , Testing & Commissioning of DSM Systems @ S/S's 8210, 8251, 8308 & 8719.

S/S 8210- Completed. S/S 8308- Completed. S/S 8719- Completed.

8

L&T

SEC

4400006861
4400006862
4400006863
4400006864

Design, Supply, Installation , Testing & Commissioning of DSM Systems @ S/S's HAIL SOUTH # 8910, GHAZALA-2 # 8936, AL AZIM-2 # 8938, RAFHA-2C

Rafha 2C- Completed. S/S 8936- Completed. S/S 8938- Completed.

9

L&T

SEC-EOA

4400007954

SCADA RTU, SOER & DFR EXPANSION SERVICES @ AL JOUF-B & SAKAKA-A

Completed

10

ABB

SEV

31133022/00

Upgrade 230KV Lines & Busbar Protection in DOA BSP Phase-II – Design, Supply, Installation, Testing & Commissioning of SOER HMI @ Qatif BSP & Dammam BSP.

Completed

11

TIEPCO

SEC-EOA

NA

INTEGRATION OF PROPOSED 380kv BSP'S IN AL-HASA WITH 115KV Network Phase-I -SCADA & SOER System Expansion works at Hasa Region by using GE Equipment.

Completed

12

ABB

SEC

31133022/00

Upgrade 230KV Lines and Busbar Protection in DOA BSP Phase-II –
Design, Supply, Installation, Testing & Commissioning of SOER HMI @ DAMMAM BSP & QATIF BSP.

Completed

13

ABB

SEC

ABB Ref. 8500018367

SUPPLY OF PORTABLE SOER HMI SOER SYSTEMS

Completed

14

GE

SEC

10052140

ETHANE DEEP RECOVERY FACILITY PROJECT (EDRF) – Design, Supply, Installation , Testing & Commissioning of SOER System @ Uthmaniyah

Completed

15

AL HAIDER

SEC-EOA

4400006952

Design, Supply, Installation , Testing & Commissioning of GE SOER System (Sequence of Event Recorder System) for 9 Substations of SEC (Saudi Electricity Compny)

Completed

16

NAIZAK

SEC-EOA

4400006240

Design, Supply, Installation , Testing & Commissioning of GE SCADA RTU & SOER Expansions @ QURAYAT GEN#1 RTU & QURAYAT WEST RTU & SOER.

Completed

17

OSI

ALBA

L6-82713

ALBA Line 6 Expansion, Power Distribution System Project – Design, Supply, Installation, Testing & Commissioning of LV ACDB Panels @ ALBA, Bahrain.

Completed

18

TRISTAR

SEC-WOA

4400004489

Construction of 380kV Al Samir BSP – Jeddah Project – Remote End Modifications of Existing SCADA RTU's & SOER Systems which includes – Design, Configuration, Testing & Commissioning works at S/S's Thuwal, HVE & Rabigh.

Completed

19

L&T

SEC

4400003565

Construction of 2nd DIE 115/13.8kV SS-6B – Supply of Testing & Commissioning services for existing RTU & SOER systems.

Completed

20

ABB

SEC

4400005539

Design, Supply, Installation, Testing & Commissioning of GE SOER System @ SADAF S/S

Completed

21

TAQQAT

SEC

4400005327

Design, Supply, Installation, Testing & Commissioning of GE SCADA RTU & SOER EXPANSION WORKS @ SAKAKA INDUSTRIAL S/S

Completed

22

ACP

SEC

1-1233048.02

Remote End Modifications – Design, Supply, Installation , Testing & Commissioning of RTU & SOER System at MAHASEN BSP.

Completed

23

ACP

SEC

1-1333033.01

Remote End Modifications – Design, Supply, Installation, Testing & Commissioning of SCADA RTU & SOER Expansion at ABQAIQ.

Completed

24

NETWORK MINING

SEC-COA

4400005557

Design, Supply, Installation, Testing & Commissioning of SCADA RTU Expansion at SS 8505

Completed

25

TAQQAT

SEC

PTS-15ED402

Design, Supply, Installation, Testing & Commissioning of SCADA RTU Expansion at NABAJ S/S

Completed

26

ASAMCO

SEC-EOA

4400006133

Design, Supply, Installation, Testing & Commissioning of SCADA RTU & SOER Expansion @ ABU HADRIYAH 380KV

Completed

27

NAIZAK

SEC-EOA

4400004990

Design, Supply, Installation, Testing & Commissioning of SCADA RTU & SOER Expansion @ AL JOUF PP S/S

Completed

28

ERC

SEC

4400001458

Construction of New S/S 7726 – SUPPLY OF GE Parts

Completed

29

ERC

SEC

10931179/00

Hail Transmission Project – Supply of Spare parts

Completed

30

L&T

SEC

4400003565

Construction of 2nd DIE 115/13.8kV SS-6B – SUPPLY OF GE RTU parts

Completed

31

GE

SEC

 

Supply of RTU Expansion Services @ AL MUHAIL NORTH PFC South

Completed

32

AL HAIDER

SEC-COA

4400003294

Design, Supply, Installation, Testing & Commissioning of SCADA RTU at 33/13.8KV SUBSTATION # 7212 (Majma'ah) – RTU + INTERPOSING RELAY CABINET & DATA PART SYSTEM

Completed

33

GE

JBBA / OMAN

GE#307778

Supply of Substation SCS Testing & Commissioning services @ JBBA / OMAN

Completed

34

AL HAIDER

SEC-EOA

4400003451

Design, Supply, Installation, Testing & Commissioning of GE SOER System @ Doumat Al Jandal-A

Completed

35

SEC

SEC

450050829

Supply of Automation Spare parts in EOA – like RTU, SOER & DSM Systems

Completed

36

SIEMENS

SEC

400004228

CONSTRUCTION OF DHAHRAN SOUTH 380/115/13.8kv BSP Phase-II – SUPPLY OF GE SCADA & SOER EXPANSION WORKS @ Remote end in HALFMOON BSP

Completed

37

ERC

SEC-COA

NA

Supply of 42 ACDB Panels Materials

Completed

38

ACP

ARAMCO

ACC/LE-415/16

Design, Supply, Installation, Testing & Commissioning of GE D200 FIRMWARE upgrade & FO CONVERTERS @ ABQAIAQ SUB 50

Completed

39

ERE

SEC-COA

4400004002

Design & Supply OF ACDB & DCDB PANELS FOR S/S 7037,7053 & 7345

Completed

40

ERE

SEC-COA

4400004830

Design & Supply OF ACDB & DCDB PANELS FOR S/S 7034 & 7059

Completed

41

EPSE

SEC

4000004488

SUPPLY OF GE D20 RTU MODULES

Completed

42

L&T

SEC-COA

4400006864

SUPPLY OF Test Switch

Completed

43

EPSE

SEC

NA

Supply of D20 RTU services @ S/S 7600

Completed

44

ERC

SEC-COA

 

SUPPLY OF SCHNEIDER SOFT STARTERS

Completed

45

ERC

SEC-COA

 

SUPPLY OF SCHNEIDER CONTACTORS

Completed

46

ERC

SEC-COA

 

SUPPLY OF CABLES

Completed

47

SIEMENS

METRO

 

SUPPLY OF TOOLS

Completed

48

ERC

SEC-COA

 

SUPPLY OF D20 STATUS MODULE FOR S/S 7726

Completed

49

ERC

SEC

 

SUPPLY OF PROTOCOL SIMULATORS (ASE 2000 + LAPTOP)-2SETS

Completed

50

NETWORK MINING

SEC

 

SUPPLY OF SOER SERVICES (3DAYS) @ RABIGH-2 S/S

Completed

51

EPSE

SEC

 

SUPPLY OF SOER POWER SUPPLY

Completed

52

ERE

SEC-COA

 

SUPPLY OF SCHNEIDER MCB'S

Completed

53

ERE

SEC-COA

 

SUPPLY OF SCHNEIDER CHARGING MOTORS

Completed

54

AL HAIDER

SEC-COA

 

SUPPLY OF RELAYS

Completed

55

AL HAIDER

SEC-COA

 

DAILY RATES FOR FAT & T&C SERVICES

Completed

56

PALL/DEPC

 

 

SUPPLY OF VFD – 4KW (Schneider)

Completed

57

ERE

SEC-COA

 

Supply of MCB's

Completed

58

AQUATECH

WTP

 

SUPPLY OF PLC & SERVICES

Completed

59

NAZCO

SEC-EOA

 

SUPPLY OF RTU SPARES

Completed

60

TAQQAT

SEC-EOA

 

SUPPLY OF IO CABLES

Completed

61

ALSTOM

SEC-EOA

 

SUPPLY OF MICROSOL MODULES

Completed

62

AL HAIDER

SEC-COA

 

SUPPLY OF GE RTU MODULES & TB'S

Completed

63

ERE

SEC-COA

 

SUUPLY OF SERVICES – PROTECTION MODIFICATION AT S/S 7708 SERVICES

Completed

64

EPSE

SEC

 

SUPPLY OF ABSOPULSE POWER SUPPLIES

Completed

65

NAIZAK

SEC

 

SUPPLY OF PHOENIX TB'S

Completed

66

AMT

GLOBAL ENERGY/AMT

 

GE D20 RTU REMOTE SERVICES (1 DAY)

Completed

67

ERE

SEC-COA

 

SUPPLY OF PHOENIX TB'S

Completed

68

ERE

SEC-COA

 

SUPPLY OF SCADA SPARE PARTS

Completed

69

NAIZAK

SEC-COA

 

SUPPLY OF PHOENIX TB'S

Completed

70

ERE

SEC-COA

 

SUPPLY OF SCHNEIDER MCB'S

Completed

71

ERE

SEC-COA

 

SUPPLY OF SCHNEIDER MCB'S

Completed

72

PALL/DEPC

 

 

SUPPLY OF VFD PANELS

Completed