About Trinergy Technologies S.A.
Incorporated in 2012
Corporate Alliances
Power-Backup / Rental
Key Personnel with 30+ years of Technical & Sales Experience
Solution Provider in Power, Water, Oil & Gas segments
The main focus segments of the company are:
Automation Solutions
Solutions for Power Industry
LV Switchgear and MV Capacitor Banks
System Integration
Energy Efficiency Solutions
Asset Maintenance Solutions
Industrial Security Systems
Specialised Services
Product Supplies
TRINERGY TECHNOLOGIES S.A is Saudi based Company and is part of AL ESTAGAMAH GLOBAL GROUP CO. LTD located in Dammam – Saudi Arabia, with a mandate to address the growing Automation needs in Saudi Arabia , Bahrain and Kuwait. Technology partnerships have been established with GE for their T&D equipment, ERL Phase Power Technologies for Power System Recorders, Koch Engineered Solutions (KES) for Distribution grid Analytics and Kinkei System Corporation for Advanced electric power measurement and Monitoring systems.
The company is promoted by a group of professionals with wide industry experience in Technical, Commercial and product implementation skills, having worked earlier in multinational companies.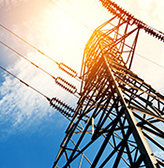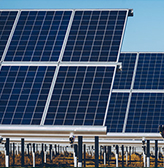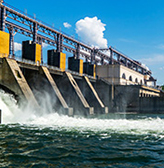 Our mandate is to offer end-to-end control & automation products, systems and services in the Power, Water and Oil & Gas sectors. Partnership with industry leaders like GE, CG Global, Bosch to name a few, assures best-in-class solutions.
We, at Trinergy, offer our services to wide range of market segments which include Reality, Manufacturing, Process Industry and Infrastructure. We are committed to providing scalable, reliable solutions capable of delivering green power with expertise in Solar, wind, micro & mini hydro – power generation.
Our continum of services includes planning, designing, product supply, project management, operation services and customised technology solutions. Our business strategy is to partner with reputed global organizations and offer solutions meeting the needs of the industry and the customer.
Message from the Chairman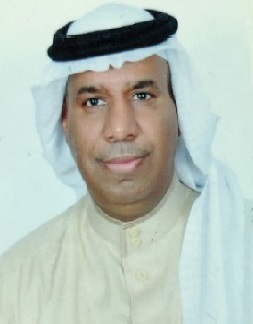 Bander Mitab Al Badeen
Chairman
Trinergy Technologies S.A.
As Trinergy Technologies continues to evolve and adapt in an ever-changing global marketplace, one thing remains constant — our firm commitment to doing the right things for the right reasons.
We are all challenged in the business world. We all want to be part of a team that leaves a legacy and is remembered for years on what we have accomplished. At Trinergy Technologies, I am proud to be part of an excellent team that strives on reaching this success and greatness.
We pursue the highest qualities for our products, services, and operations to attain the highest levels of customer satisfaction and social value. We don't deliver a product; we deliver an experience. The desirability of our brands, the creativity, and quality of our products, the unique experience offered to our customers, and the talent and the commitment of our teams are the company's strengths and have once again made the difference. What we are today is a result of thousands of hands working together to build this company that in turn serves the nation in its growth and development.
Ethics and integrity underlie our core values — commitment, ownership, respect, and excellence. These values make us one of the most trustworthy names in business and are the foundation of our success. They also make us a place where all of us can be proud to work. We operate in many industries around the Kingdom, connected by our shared mission, vision and values. It is our responsibility to champion these values throughout our business and in the regions where we operate.
A lot has been planned, and a lot of it executed, we are a very subtle organization and we like to create examples from our work, we are more practical than any industry providing our scope of services. We are expanding and will continue to do so; we continue to add new partners to our business, and we continue to improve our division services.
We look forward to continuing to serve and support all of you in our efforts to exceed expectations.
Thank you for visiting us.
P. Gopinath
Chairman & Managing Director for Trinergy Technologies LLC, Dubai, UAE.
Gopinath left General Electric in Dec 2010 to start Trinergy Technologies in Dubai, the holding company for all our Operations in India, Middle East and Africa. Gopi, as he is popularly referred to in the industry, set up GE's Transmission & Distribution business in the region. When he left GE, after 12 years with the company, he was the Regional General Manager for the MEA region, based in Dubai. His business provided integrated smart grid solutions and reliable power delivery to Electric utilities, Petroleum and Telecommunication sectors.
Mr. Gopinath has addressed key audiences at numerous policy and industry events on Smart Grid and Alternate Energy Sources.
Before Joining GE, Gopi worked with Siemens in India and in Germany for 13 years. He has varied automation experience in process industries; Steel, Paper, Petrochemicals, Cement etc. and left Siemens as the Senior Manager of their Process Computer Division.
Gopinath graduated with honors in Electrical & Electronics Engineering and did his post-graduate courses in Systems Engineering and Process Computers in Australia and Germany. He has published papers on Parallel Computing.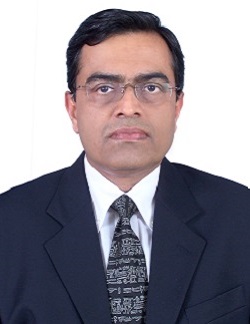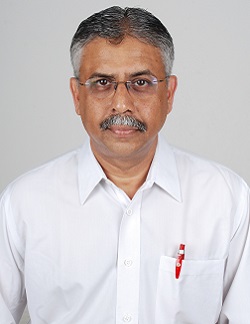 K. Vijayaraj
Chairman & Managing Director for Suvire Electric (P) Ltd., Bangalore, India.
K.Vijayaraj is a graduate electrical engineer from 1979 batch of NIT Calicut.
Started his career with Kirloskar Electric in 1980. In 1986 started his company "Mekel Corporation" manufacturing LV Switchgear assemblies. In 1993 started a manufacturing company in the Sultanate of Oman manufacturing LV and MV switchgear products.
Suvire group was formed in 2003 with professionals in the engineering field and have manufacturing facilities in the Sultanate of Oman, UAE and Chennai India.
Trinergy Suvire is a joint venture of Suvire group and Trinergy group."
Joji Cherian
Board of Directors
Mr. Joji Cherian is the Group General Manager at Al Estagamah Global Group.
Al Estagamah was established in 1992 as a registered Trading Establishment in Saudi Arabia to provide services to the Oil & Gas Industry. From its inception the firm grew rapidly under his guidance and with the sincere efforts and dedication put forth by the team.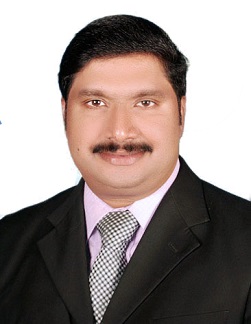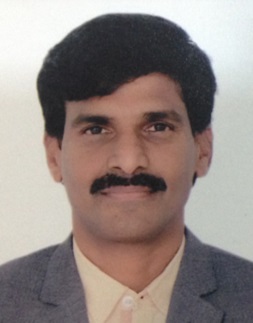 K. Kiran Kumar
Board of Directors
Kiran Kumar is one of the founder members of Trinergy Technologies S.A and is the General Manager of Trinergy Operations in Saudi Arabia, Bahrain and Kuwait. He joined Trinergy with a Vision to make the Organization as One stop shop for Automation Solutions. He has more than 22 years of hands on experience in Energy segment of Automation Systems covering Power, Water, Oil & Gas applications.
Kiran areas of specialization include Offering Tailor made Automation solutions to suit client's requirement, Integration of various IED's into Control systems and optimization technology in the energy and utilities space. He carries more than 15 years of Middle East experience leading various Automation Products & Solution approvals in SEC and Saudi ARAMCO. He conducted numerous trainings to Utility Engineers on Automation Systems. Kiran holds a Master of Science degree in Electronics & Communication from Nagarjuna University, Andhra Pradesh.